MUMBAI: The people who are troubled by constant rain have to face any kind of untoward incident on the day they come. The recent incident is in the mountainous area of Mumbai, from where a four-story building collapsed, which has reported 12 people have died since coming to the grip. More than 28 people are feared to be buried in the wreck of the building.
On the fall of the Kesarabai building, Chief Minister Devendra Fadnavis said that around 15 families lived in the building. Those who are feared trapped in the debris. Our first priority is to help the affected people.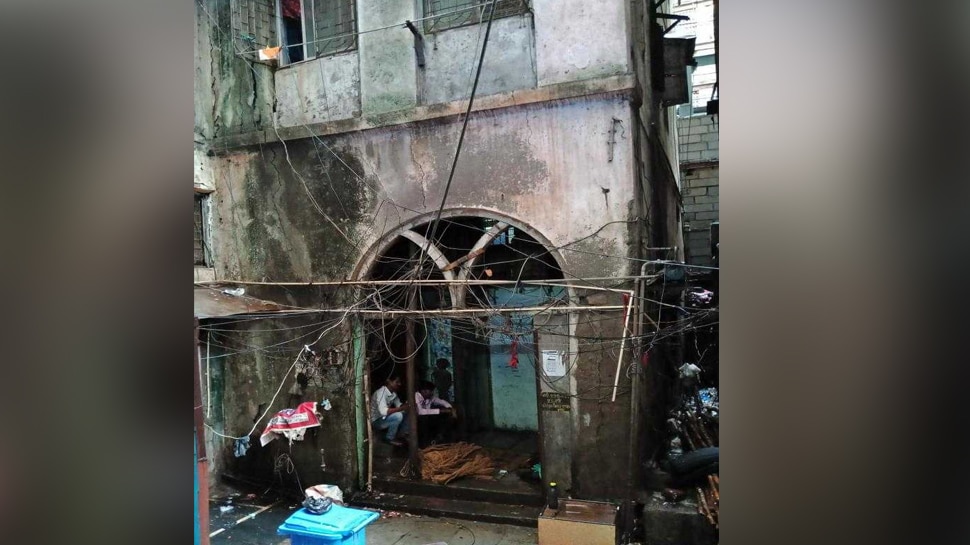 After the incident, the nearby buildings have been evacuated and the team of Mumbai Police and Fire Brigade is engaged in relief work. Let's say the building's fall is being told that it is more than 100 years old.
According to the information, more than 15 families were living in an accidental building. The BMC's PR says that it was the MHADA building, but the shocking thing is that the name of this building is not in the list of shattered buildings.
Two-three days ago the locals had also taken a picture of this building. In this picture, it can be seen clearly that the condition of the building was so bad. The cracks in the picture can be clearly seen.
After receiving the information of the incident, the rescue team, including the police team, fire brigade, and ambulance, has reached the spot, after which the rescue operation has also been started. Tell us about the building named Kesar Bagg in the hill town of Mumbai. The accident is around 11:30 on Tuesdays. Locals say that on Tuesday, the building fell suddenly and it fell off.
At the time when the incident took place, many people were present in the building, more than 40 people were buried in the rubble. At present, the reason for the fall of the building has not been ascertained, but it is believed that the continuous rain is due to the fall of the building.
After the fall of the building, there are crowds on the spot. In such a situation, when the administration reached the spot, the crowd of people was first removed and after that relief rescue was started. Let's say there are more than 600 deaths in Mumbai. Given the dilapidated condition of buildings, a notice has also been sent from the BMC, yet thousands of people are living in these buildings at risk of life. In the rainy season, the sword tied with raw thread hangs over his head. The building which collapsed in the hills of Mumbai is one of those buildings.